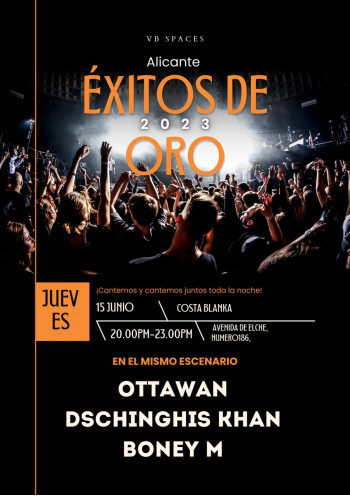 OTTAWAN DSCHINGHIS KHAN BONEY M
Remained
200 tickets
before the price increase!
The songs of euro disco groups were written with a soul, which, as you know, does not age, therefore this music does not age and still inspires the hearts of listeners. For those who grew up in later times, these songs will acquaint you with the wonderful atmosphere and culture of that time. A bright show awaits you, three hours, dance music and world-famous hits "Hands Up", "Dschinghis Khan" from the groups Ottawan & Dschinghis Khan Boney M!
In Alicante, these groups are on the same stage for the first time! Don't miss the chance to hear the best songs of the 80!